About half an hour outside of Vonitsa and one hour from Agrinio you will meet the Tryfos waterfalls. The Tryfos waterfalls are one of the most beautiful natural attractions in the region of Aitoloakarnania in Greece. Hidden in a beautiful and lush gorge, they are an oasis of relief especially during the summer months.
The tryfos waterfalls are found in a gorge through which the river Nissa flows. The river originates in the Akarnania Mountains and flows northwards, where it drains into the Amvrakikos Gulf. It is a magnificent place for nature lovers. In fact, the place is ideal even for beginners in hiking since most of the trails in the area have a slight slope and are well maintained.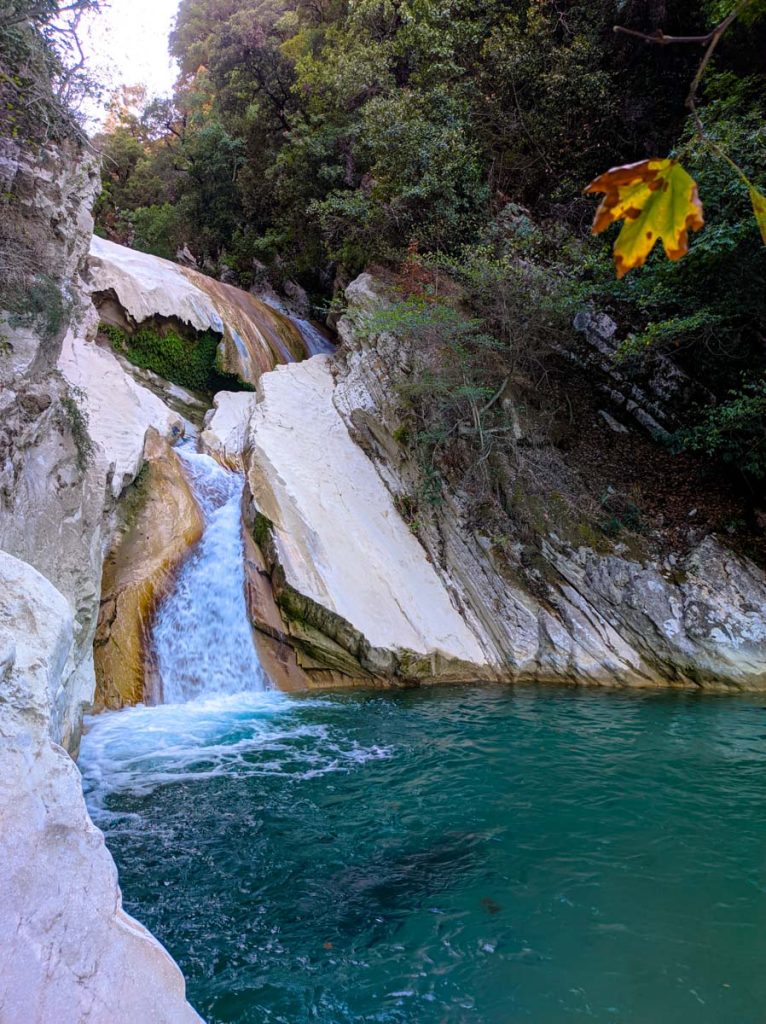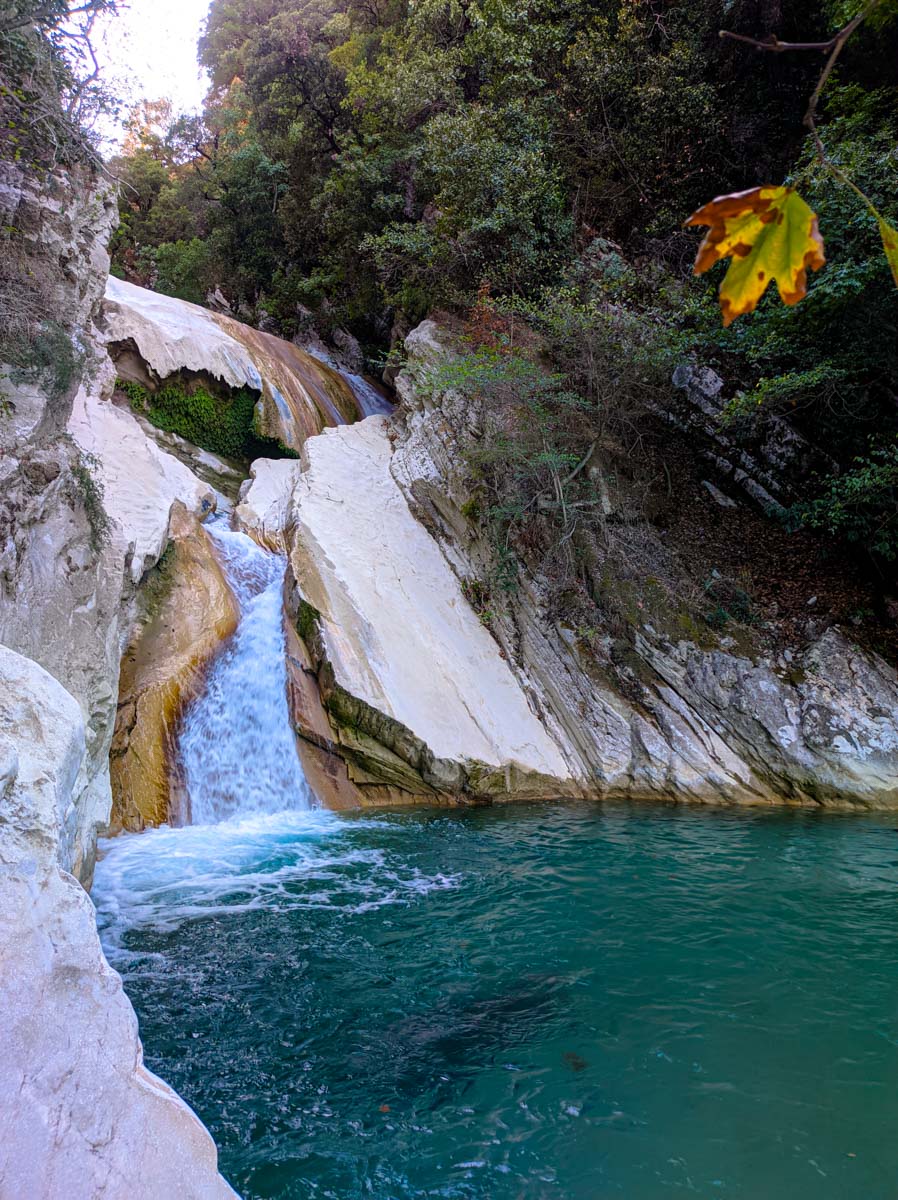 Path to Tryfos waterfalls
The road to the place is located near the village of Loutraki and specifically on the uphill asphalt road next to the new "Amvrakia" road. Recently the road was repaired so you can reach the thermal baths of Tryfos by car. After on the road, you will first meet the path leading to the lower waterfall which is the most famous one. Next to the area of the thermal baths, you will find the path to the upper part of the gorge starts. After a 10-minute hike, you will meet the bridge that crosses over the gorge. Then if you choose you can walk to the waterfalls at the top of the canyon.
In a short distance from the river, you will find the Tryfos thermal baths. Unfortunately, the baths stopped operating several years ago due to administrative problems. Today in 2023 the baths' facilities remain abandoned and vandalized. Unfortunately, in previous years the road leading to them was destroyed. However recently some actions were taken and now there is access by car to the baths.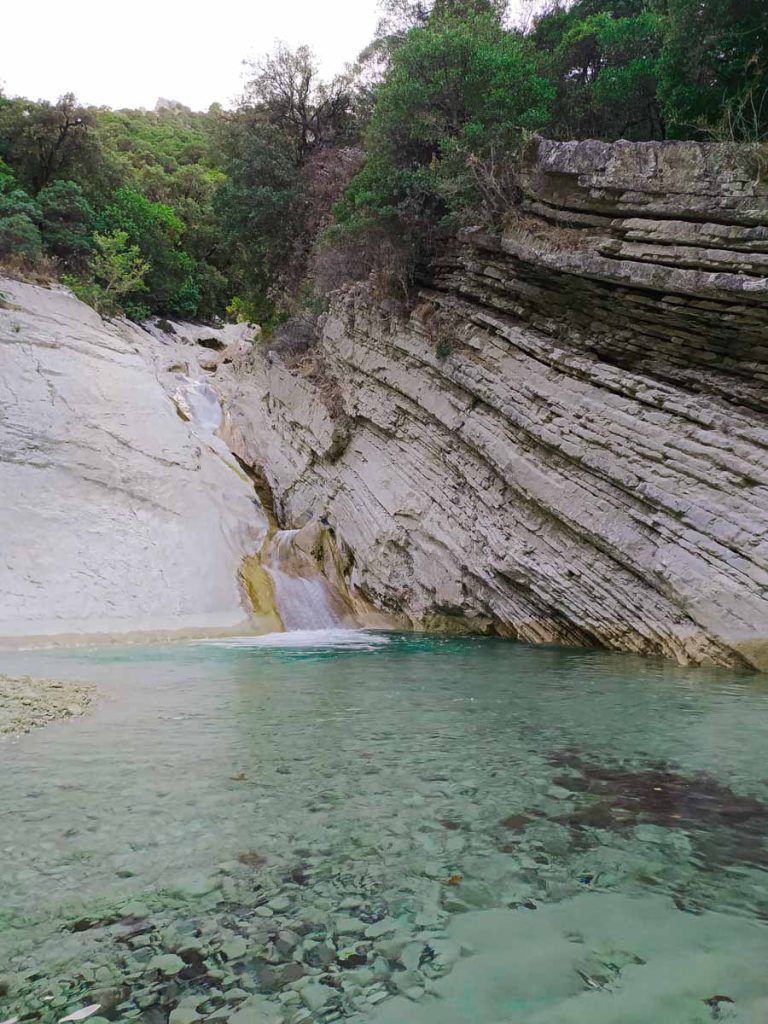 Next to the area of the thermal baths, there is the Church and the tomb of Agios Barbaros. It is noteworthy that there are springs in the area which gush thermal waters. Last but not least Saint Barbaros is celebrated every year on 23 June.
The gorge of Nissa is one of the most beautiful gorges of the prefecture of Aitoloakarnania. It starts from the lower waterfall near the baths and ends at the cave of Agia Eleousa. Unfortunately due to continuous rains and landslides, various damages have been done along the path that used to be used to cross it. Lastly, we would not recommend you to cross it as it can be very dangerous.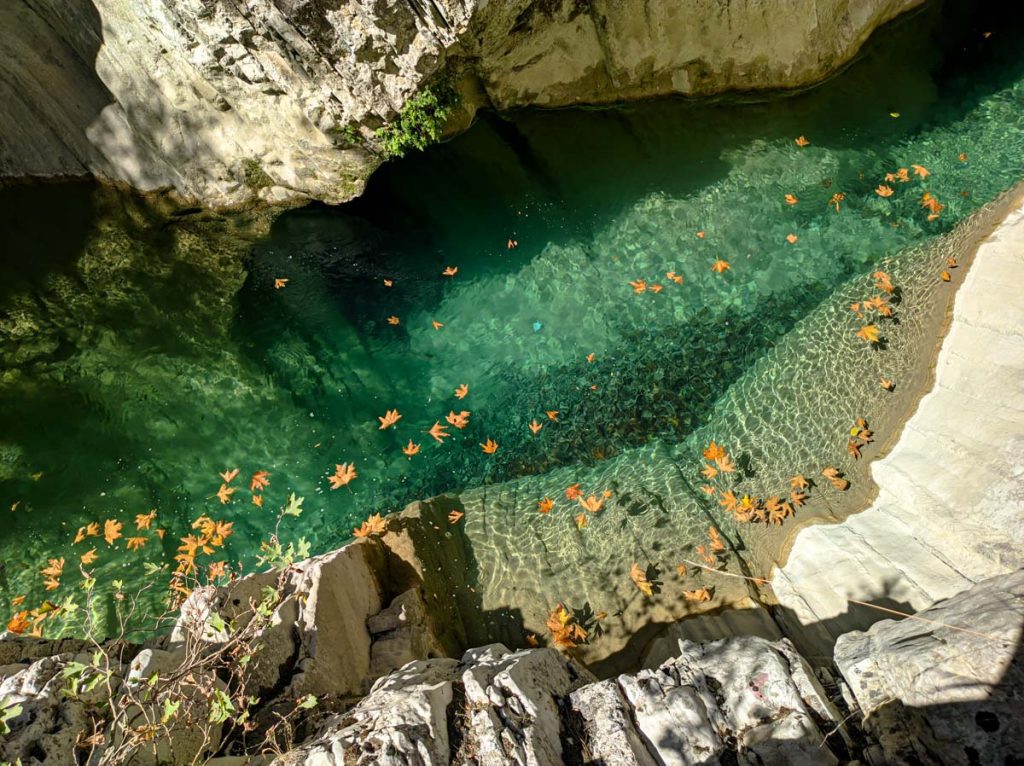 Tryfou Falls distance and how to go
The place is about one hour from Agrinio and one hour from the town of Lefkada. In case you are near there don't miss visiting this unique natural attraction.